Administrator
Staff member
Damn Admin
We've been posting videos on the channel for some time now and I think we need to start actively posting community content on a daily basis if we can get enough stuff submitted.
If your interested in having your video added to the YTGcom channel:
Send me a email (
chris@youtubegaming.com
) telling me I have permission to re-upload and use your video(s) that you want us to upload.
We need your permission, without your permission, we will not be able to upload it.
It must be gaming related, good quality, no black bars on the sides and must not contain anything copyright that will get the channel in trouble. I ultimately decide what gets uploaded, so if I don't upload your video then don't take it personally. I want to run this channel in a way that helps your channels get featured more, but some content just doesn't belong on it and if you have to ask whether it is eligible for the channel or not, then most likely its not.
Edit -
I'm going to be adding your videos to a playlist that is displayed on the homepage of the channel as you can see in the image below or on the channel at
www.youtube.com/ytgcom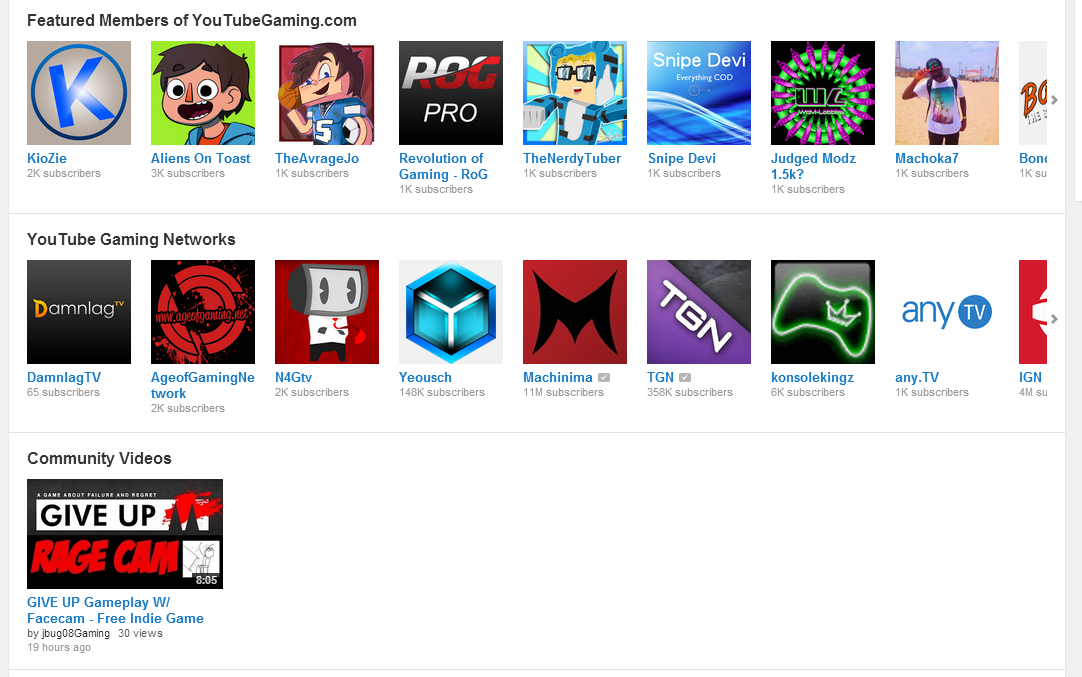 Last edited: