Administrator
Staff member
Damn Admin
Hey guys, we're preparing to launch a store for the site that will have Damnlag apparel and other merchandise. We're going to be launching with one design to get started.
Its going to be a black t-shirt with the Damnlag logo on the front upper right chest and a larger Damnlag logo on the back of the shirt with the slogan "Blame it on the la..la..lag!". That was decided by the members in the Damnlag Skype chat.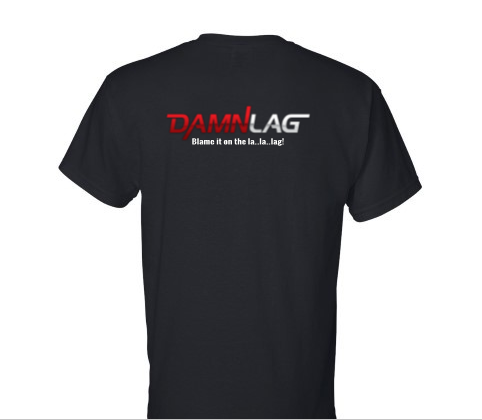 The t-shirts will be $20 plus shipping.
If you're interested in buying a t-shirt, please comment with the size of the shirt that you will want so we know how many to order for everyone that's going to want one right away.
Hopefully I'll be able to have the store up and ready to launch next week.
Chris